About
Lien Tran is an award-winning designer who has serious fun breaking down real-world complexity into interactive systems for social good. Lien's creative practice includes designing social impact games that help non-profits and humanitarian organizations communicate a critical message in an accessible and engaging manner. Lien also likes to use her graphic design, web design, and web development skills for good. Her project partnerships include: Open Society Foundations, U.N., Red Cross Red Crescent Climate Centre, World Bank, Tanzania Social Action Fund (TASAF), National Police of Colombia, and World Wildlife Fund.
Lien is an Assistant Professor of Interactive Media at the University of Miami in Coral Gables, Florida, where she teaches game, web, and interaction design and aims to inspire students to use their design chops for social good. She previously worked as a business IT consultant at Accenture for private and public sector clients and spent 2 years teaching English in Kitakyushu, Japan, through the JET Program.
Education
Honors & Affiliations
2016-present UM Housing and Residential Life (HRL) Associate Residential Faculty
2015 Horizon Awards, Gold for Responsive/Mobile site for DOCS website
2015 Horizon Awards, Silver for University/School site for DOCS website
2016 Communicator Award for DOCS website, Award of Distinction for Websites – Charitable Organizations / Non-Profit
2016 UM Provost Research Award
2015-16 UM Housing and Residential Life Faculty Fellow
2015 Open Society Foundations grant to promote and research effects of game to promote decriminalization of condoms in South Africa
2014-15 UM Office of Civic Engagement Engaged Faculty Fellow
2014 Meaningful Play Best Overall Non-Digital Game for Cops and Rubbers 
2014 Invoking the Pause Grant Partner for Games for a Caribbean Climate
2014-15 Miami Consortium for Latin American and Caribbean Studies Interdisciplinary Research Group (IRG) grant award recipient for Por Estas Calles addressing sexual exploitation of children in Colombia
2014-15 Engaged Faculty Fellow, Office of Civic Engagement, University of Miami
2012 The New School's The New Challenge grant for social innovation (grand finalist)
2012 World Bank KnowLympics Innovation Award for TASAF climate change and productive social safety net (PSSN) simulation game
2012 CDKN/START Graduate Student Research Grant in Climate Risk Management
Games+Learning+Society 8.0 (2012) – Voted Most Surprising Findings, Poster Session
Red Cross/Red Crescent Climate Centre Young Scholar (2011-12)
Open Society Foundations Information Design Fellow (2010) and Design Consultant (2012)
Parsons MFA D+T Bootcamp Teaching Fellow, Web Design (2011)
Parsons PETLab Research Assistant teaching Activate Games curriculum in Abu Dhabi, sponsored by AMD Changing the Game (2011)
Beta Gama Sigma, business honor society
Mortar Board, honor society for service, leadership, scholarship
Jim Mayo Arts Scholarship Award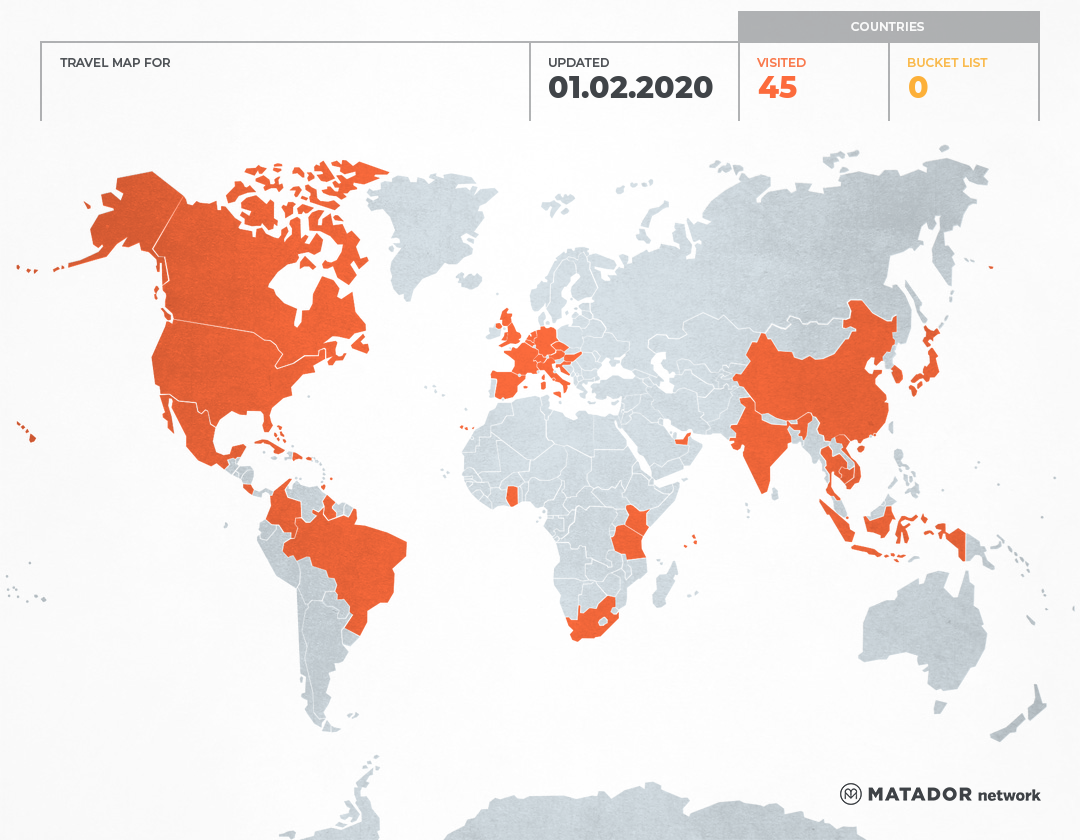 Lien has been to: United Arab Emirates, Austria, Barbados, Belgium, Brazil, Bahamas, Canada, Switzerland, People's Republic of China, Colombia, Costa Rica, Cuba, Czech Republic, Germany, Dominican Republic, Spain, France, United Kingdom, Ghana, Guyana, Hong Kong, Croatia, Hungary, Indonesia, India, Italy, Japan, Kenya, Cambodia, South Korea, Mexico, Netherlands, Puerto Rico, Seychelles, Singapore, Thailand, Trinidad and Tobago, Tanzania, United States, Vatican, Vietnam, South Africa. (Get your own travel map from Matador Network.)
Apparently Lien has been to more countries than U.S. states.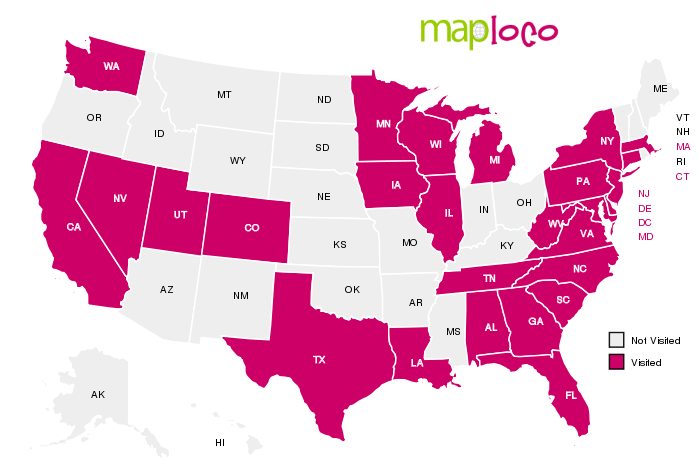 Create Your Own Visited States Map